Granite Building, Stanley Street, Liverpool, L1 6AF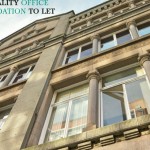 To Let High Quality Office Accommodation ~ Various Sizes / £13.00 per sq ft.
The Granite Building is a highly-prominent property, located close to the junction of Stanley Street with Dale Street and residing within Liverpool's prime business core.
The (c.1882 Grade II Listed Building) is comprised of Sub-Basement, Lower Ground, Ground and four Upper Floor Levels, built in a traditional construction style and presents an impressive granite façade to all of its Stanley Street entrance visitors.
Each of the office suites available for  occupation provides newly-refurbished accommodation that is centred round a central service core.
Click on the link for more information - GRANITE BROCHURE A4 NOV2023
Contact Brian Ricketts